Archive: August, 2016
We also have a Podcast, check us out and subscribe so you don't miss one of our hilarious and informative chats.
29th August 2016
We all love to look good all the time, right? Even when we're doing a sweaty gym session or busting out new pole moves; but what are we really doing...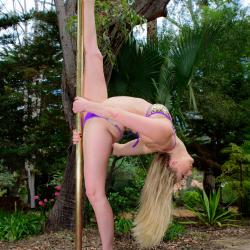 3rd August 2016
 How long will it take to get my splits flat to the ground?