Flexy
Flexy is a stretch class designed to increase your flexibility. It's an intense class, but you will see and feel the results in a matter of weeks. Each week we focus on a different area of the body, with an emphasis on achieving flat splits! Improved overall flexibility will not only make pole dancing easier and prettier (especially for those split lines) Regular stretching will also reduce the likelihood of injuries and improve muscle recovery.
COST: $240.00 / 8 classes / 1 term
PREREQUISITES: None, suitable for everyone
EQUIPMENT: yoga mat, yoga block (optional)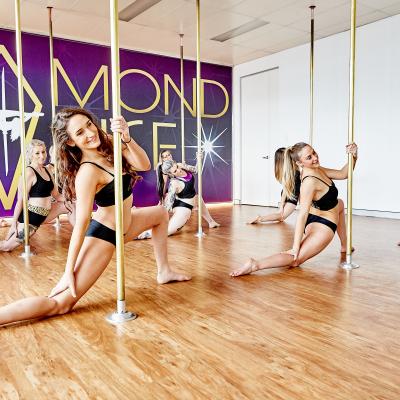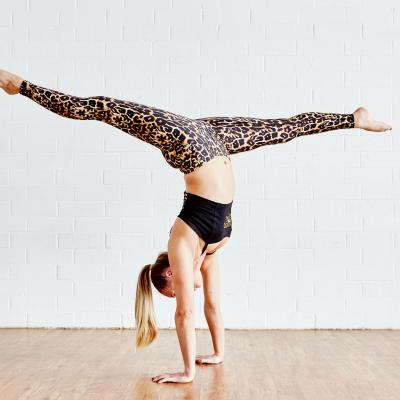 Handstands
Elbow balancing, headstands, press to handstands and banana handstands are all becoming part and parcel of the pole dancing scene. If your last handstands were at 7 years of age – this class is for you! We start at the very beginning, with body conditioning, building strength and learning some physics! By the end of this course you will be able to confidently handstand! Terrified? Don't panic, you are in good hands, Jacinta is a qualified gymnastics coach with plenty of handstand experience under her belt.
COST: $120.00 / 4 weeks
PREREQUISITES: Nil
EQUIPMENT: yoga mat
Lapdance
Sizzle and simmer in this sexy class that will help you with all the in between dance of your pole routines. You'll learn to body roll, stripper push up and slink like a pro! You can even perform this routine for someone special. Shoes with a platform and leggings are recommended for this class.
COST: $120.00 / 4 weeks
PREREQUISITES: None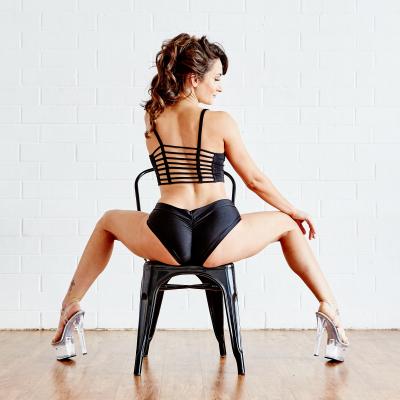 Acro
An awesome acrobatic class designed for adults who want to learn to cartwheel, shoulder stand, roll, walkover and do those cute bendy back kicks you see on TV dance shows!
COST: $120.00 / 4 weeks
PREREQUISITES: Handstands
EQUIPMENT: yoga mat
Pole Conditioning
Abs, Bum, Thighs! Yes this class hits all the spots! Fabulous all-body conditioning to help supplement your pole classes! If you are struggling to invert or want to improve your fitness this is for you.
COST: $120.00
PREREQUISITES: None
EQUIPMENT: yoga mat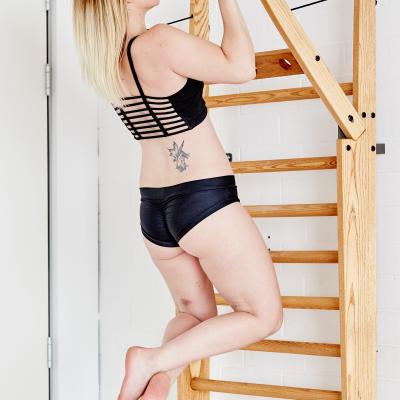 Down & Dirty
Another fun cardio dance class comprising of dance, floor work and basic acrobatic tricks! A great addition to your pole life to round out your routines, especially if you plan to compete! Over the 4 weeks you will put your moves into a choreographed routine. This course is a little bit naughty and a lot of fun!
COST: $120.00 / 4 weeks
EQUIPMENT: Knee pads, socks and heels.
Pilates
Pilates is all about concentration and core. Perfect for pole dancers because it helps to create that mind body connection for muscle activation. Obviously it also helps to strengthen muscles but Pilates also teaches correct activation for muscle recruitment - so you use the right muscles at the right time and don't end up relying on the bigger muscles all the time causing over-use injuries.
EVERYONE can benefit from Pilates, EVERYONE is welcome to our Pilates classes.
COST: $120.00 / 4 week
EQUIPMENT: yoga mat