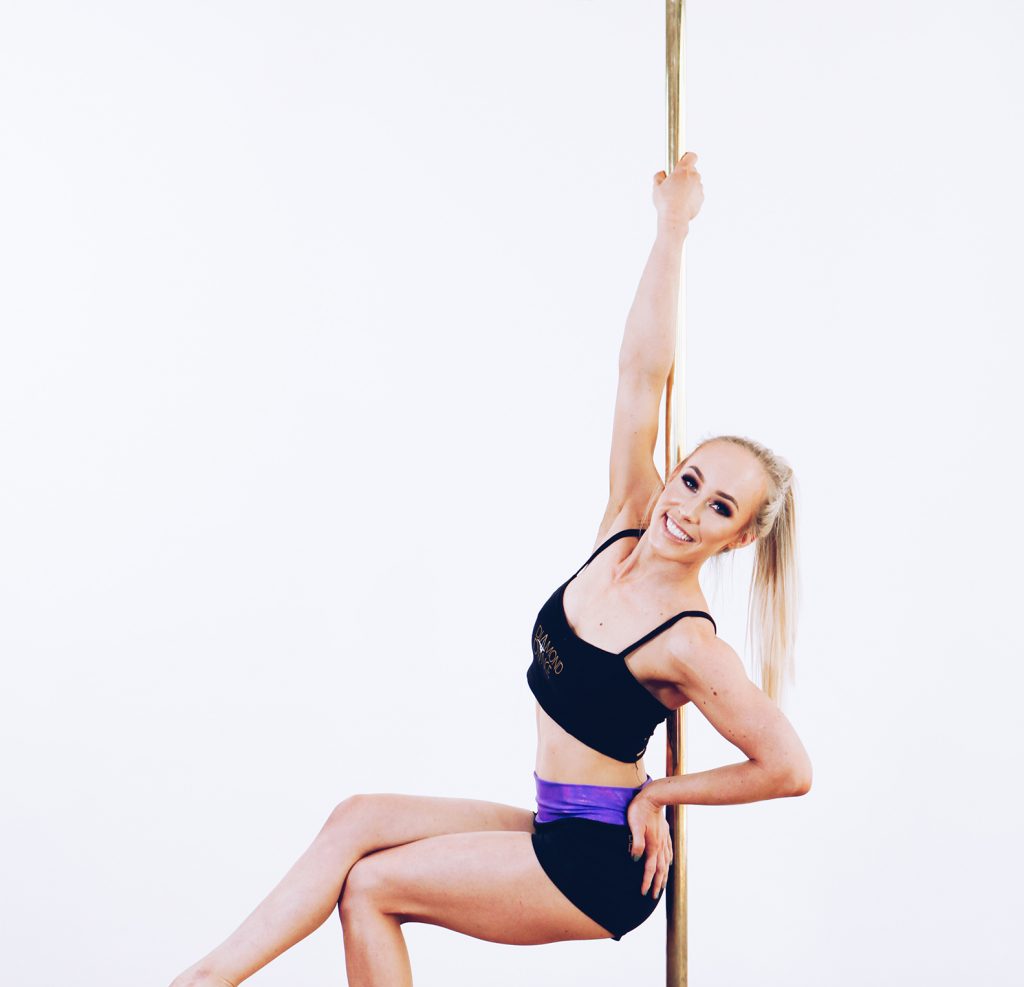 Amy walked into her first pole dancing class in 2013 and never looked back. Coming from a background of low self esteem and negative self body image, she instantly fell in love with the fact she felt more confident and sexier after her first class.
Amy loves sharing her passion for pole dancing with all her students. She especially loves seeing her students transform from shy, unsure women to confident and sexy women who love pole dancing.
She loves not only seeing her students get stronger but the smiles when they realise it themselves.
Amy super power is her ability to smile so sweetly while making her students do some super hard things – but you can be mad at her!
Amy is a qualified Personal Trainer (Certificate III and IV in Fitness), a specialist Rehab Trainer (for complex needs and injury revention and rehabilitation) and a Metabolic Precision Nutrition Coach.
Before teaching pole dancing, Amy used to teach piano, and actually studied Music at WAAPA for 6 years.