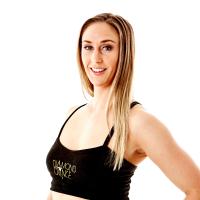 Jacinta Diamonds
Jacinta is the owner and manager of Diamond Dance. A regular performer around Perth, and competitor in state and national competitions, Jacinta is highly experienced as both a performer and instructor. She has nearly 10 years experience as an pole dance instructor and previous experience as a state gymnast and gymnastics coach, she currently holds two State Titles; Miss Pole Dance Australia 2014 & 2015 and The West Australian Pole Championships Professional Champion and in 2015 she participated in the Beijing World Pole Dance Championships!
This means that the classes you enrol in at Diamond Dance have been developed by a professional with extensive teaching and pole dancing experience.
Jacinta loves nothing more than seeing ladies light up with that twinkle in their eye when they feel that sexy side of themselves wriggle out a little bit more each class. Women should feel sexy and confident in their own skin for their own self - unleash your inner minx!
Jackie
Jackie Began pole dancing in 2015, and has been addicted to it ever since. Jackie loves the challenges that this amazing sport provides, as well as the continual support from the pole community. As an accomplished athlete, Jackie is the Amateur Champion in the West Australian Pole Championships 2018, a competitive speed swimmer with Masters Swimming Australia, and a competitive triathlete coming 9th in her category. As well, Jackie was a national synchronised swimmer in Canada. In the rare moments when Jackie is not dancing, she is working on her PhD to become a microbiologist, with a Bachelor of Science (Hons.) in Chemistry and Biological Sciences.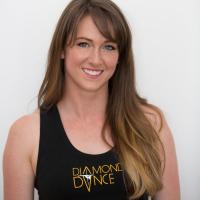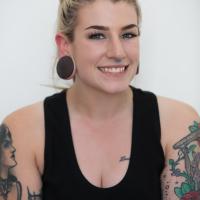 Sinead
Sinead has a long history with sports, starting with gymnastics at the age of 2. She continued with various forms of gymnastics until high school before falling in love with trampolining. Her trampoling career included 6 years in the competitive stream, 4 years of which were representing the state team, competing throughout Australia at many competitions during this time. As well as competing, Sinead has coached both trampoline and gymnastics for 4 years. 
Sinead was first introduced to pole dancing due to the constant nagging of a close friend. After finally giving in she tried a class and was hooked from the beginning. She found pole gave her a huge boost in self-confidence and a new level of fitness; she loved the new challenges it presented. In 2017 Sinead won the West Australian Amateur Pole Champion and competed in the national finals in Sydney.
Sinead is so excited to be teaching so she can help others on their journey to self love. Pole dancing  enables her to empower others to push themselves to find what they're really capable of in a fun, positive and inspiring environment.
Amy
Qualifications/Titles : Personal Trainer
Amy's passion is empowering women to feel their most fittest, confident version of themselves. As a certified personal trainer she has years of experience transforming women both physically and boosting their confidence.
Amy began pole dancing in 2013 and has been addicted ever since! In 2017 Amy represented Diamond Dance in the West Australian Pole Championships. She enjoys the challenge of combining strength, flexibility and dance that pole dancing brings. 
She is so excited to share her passion for pole dancing with all our Diamond Dancers!